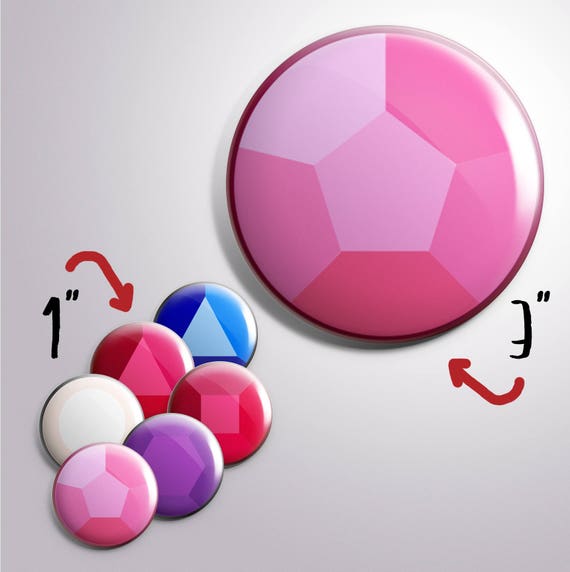 Now offering gems in a 3" size!
Protect the Earth with the Crystal Gems and Steven!
------
If you need to order more than what is available, please message me and I'll update the quantity. :)
**Is your order a gift? Be sure to let me know in the notes section at check-out and I'll wrap it up!**
If you would like to have your button showcased in the image gallery, please send me a picture once your order is received.