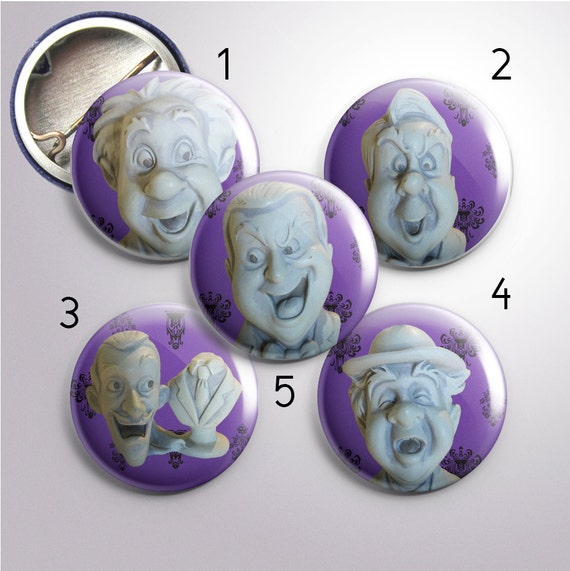 "When the crypt doors creak
And the tombstones quake
Spooks come out for a singing wake
Happy haunts materialize
And begin to vocalize
Grim grinning ghosts come out to socialize"
Join the Singing Busts as they usher in ghost #100 to their Haunted Mansion. Choose which Bust will be your guide, let me randomly pick one for you, or even choose all 5!
1. Rollo
2. Uncle Theodore
3. Cousin Algernon
4. Neb Nub
5. Phineas P. Pock
**This button is a seasonal button, and once the listing expires, it won't appear again until next year!**
------
If you need to order more than what is available, please message me and I'll update the quantity. :)
**Is your order a gift? Be sure to let me know in the notes section at check-out and I'll wrap it up!**
If you would like to have your button showcased in the image gallery, please send me a picture once your order is received.