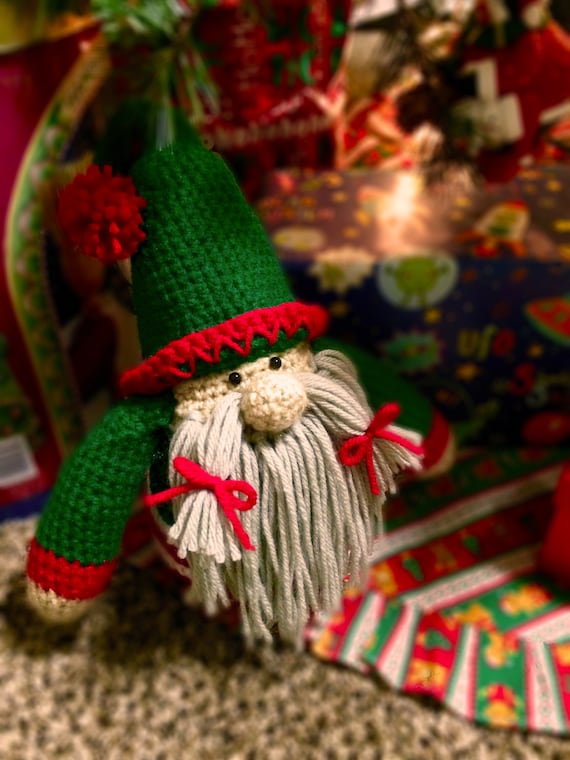 Elfington of Gork loves to sit in Christmas trees or amongst the presents to protect the gifts from prying eyes and fingers. He hails from Gork, a country that loves holidays. Gorks are prone to sugary foods, especially Santa's cookies, so be sure to NOT place a full plate next to one, or it'll be gone before you can say 'Merry Christmas'!
-------
Elfington measures to about 10" tall and 9" wide. He's sensitive about his weight, so we promised not to tell...
-------
Since Elfington needs to prepare for his travels, please allow for 7-14 business days before he begins his flight to sit under your Christmas tree. Due to the time it takes to crochet Elfington, only one is available. However, if you wish to purchase more than one, please send me a message and we'll see if it's feasible. Thanks.
Not suitable for children under three.