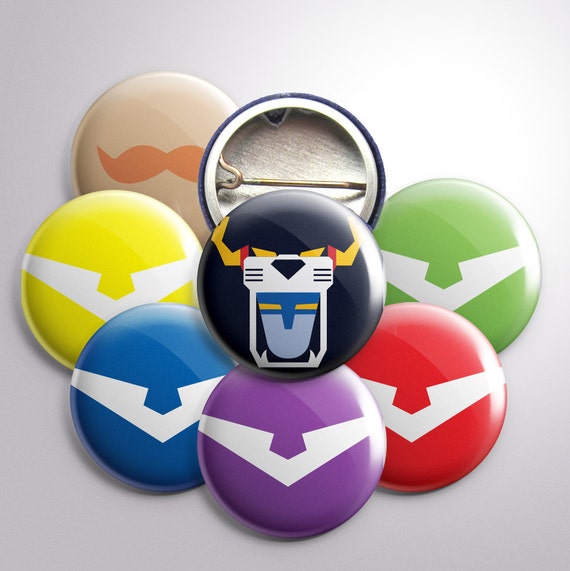 Defend the universe with the most powerful weapon!
If you choose the "Voltron + 1 Paladin" be sure to tell which Paladin you want in the "Note to Seller" section at checkout!
------
Each button is available for $1.00, with the complete set of 5 buttons for a discount of $4! Be sure to get them while they last! Each button measures 1" across, is made to order, and a pin-back style button.
If you need to order more than what is available, please message me and I'll update the quantity. :)
**Is your order a gift? Be sure to let me know in the notes section at check-out and I'll wrap it up!**
If you would like to have your button showcased in the image gallery, please send me a picture once your order is received.
------
Want your button a magnet instead? Add this listing (http://tinyurl.com/magnetupgrade) to your order and I'll upgrade your button! (Purchase necessary to upgrade.)
------
Use the following codes at checkout to save!
BUTTONS5 for $1 off the purchase of five buttons ($5 minimum order)
BUTTONS10 for $2 off the purchase of 10 buttons ($10 minimum order)
BUTTONS15 for $3 off the purchase of 15 buttons ($15 minimum order)